Lily Allen reportedly 'lunged' at fellow musician Skepta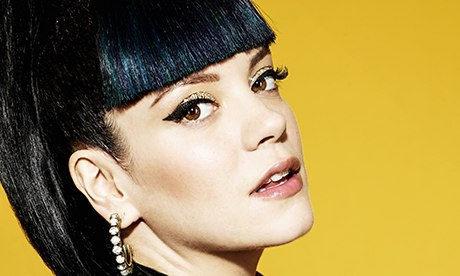 Lily Allen reportedly 'lunged' at fellow musician Skepta while they both attended a London Fashion Week party.
The 30-year-old mother of two is said to be experiencing massive personal upset recently, as her marriage to Sam Cooper is supposedly on the rocks.
And her fragility was apparent during the Alexander Wang party hosted at The Electric Carousel in London on Friday 18 September (15), as it's claimed she assaulted UK grime rapper Skepta in the VIP area.
'She had been sitting on a sofa on her own in the main area of the party, and specifically requested to be taken back into the VIP room to see him,' a source told British newspaper The Mirror. 'When he didn't react to her, she lunged at him, attempting to hit him.
'A security guard restrained her. Shortly after, she stormed out in tears.'
Speculation is rife the entire altercation ensued because she felt ignored.
However, it's unclear as to whether Skepta intentionally avoided her.
'Lily has always been a huge fan of Skepta and they became friends a few years ago,' the insider explained. 'She had wanted to say hello following his performance, but she felt like he blanked her.'
Lily seemed to be having a great time earlier in the night, as she partied in the DJ booth with her ex-boyfriend Seb Chew.
But Seb was said to be infuriated when he caught wind of Lily's assault against Skepta, with onlookers claiming they heard him saying she was 'f**king bang out of order'.
'I don't know why you've got the hump, but this is your fault,' Seb reportedly told the Sheezus singer.
The outlet reports Lily did not wear her wedding ring at both the Alexander Wang bash and at the Miu Miu event on Monday 21 September (15).
Her alleged fracas with Skepta may have an adverse impact on the star's career, as recent reports suggest Lily is currently working on an album filled with songs influenced by the grime genre.
Earlier this month (Sept15), Lily's representative confirmed she and her manager of less than one year, Scott Rodger, had gone separate ways, insisting it was a mutual decision.
But British newspaper The Sun reported Scott axed the star because of her poor attitude.